How to install a nuc
Bee Keeping & Honey Links/Resources

The Barnstable County Beekeepers Association (BCBA) is a 25-year-old group of more that 150 honeybee enthusiasts from Cape Cod and the surrounding area.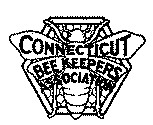 We are here to support you and your organization. Our goal is to provide a common forum for all of the beekeeping organizations in Connecticut to come together and share ideas.
Research
Mid-Atlantic Apiculture Research and Extension
Consortium.  Great information, downloadable .PDF files and current research updates.  Dr. Dewey Caron who spoke at our Spring 2001 meeting is affiliated here.
The Honey Bee Laboratory at Penn State University
Addresses questions about the diseases, behavior, physiology and social organization of honey bees.
Bee Research Laboratory in Beltsville
The mission of the Bee Research Laboratory in Beltsville is to conduct research on the biology and control of honey bee parasites, diseases, and pests to ensure an adequate supply of bees for pollination and honey production.
European Varroa Research Site
A Concerted Action (CA) has been initiated to promote development of control methods, for the parasitic honey bee mite Varroa jacobsoni, that minimize use of traditional acaricides in bee hives.
Carl Hayden Bee Research Center, Tuscon AZ
Beneficial Insects Research Unit (BIRU)
The mission of the Beneficial Insects Research Unit (BIRU) is (1) to develop scientific knowledge and biologically based technology that will enhance the role of natural enemies in managing key insect pests and weeds, and (2) to develop
technology for managing honey bees in the presence of Africanized honey bees, parasitic mites and other pests.
Bee Biology and Systematics Laboratory, Logan UT
Our mission is to conduct research of international scope which emphasizes pollination management challenges and the development of a diversified and stable pollinator base for U.S. agriculture and the environment.
Connecticut Links
The Connecticut Farm Bureau. Farm Bureau
This is a non-profit, membership organization. For more than 80 years Farm Bureau has been promoting and preserving agriculture, and protecting the rights of farmers and landowners. Farm Bureau invites all farmers, as well as non-farmers to become members and be part of "The Voice of Agriculture".
The Connecticut Agricultural Experimental Station
Our state bee inspector is funded through this organization and they have been very supportive of the Connecticut Beekeepers Association.
General Links
American Beekeeping Federation 
This page gives links to over 700 beekeeping related sites.
The Eastern Apiculture Society
Bring beekeepers of the northeast together.
American Honey Producers
The American Honey Producers association is an organization dedicated to promoting the common interest and general welfare of the American Honey Producer.